Here's my pick of what Open Studios to visit on Weekend 1 (6-7 July 2013):
Off Mill Road:
One of T. Recordon's British landscapes
Tess Recordon
Williams Art Gallery
Gwydir Street CB1 (off Mill Rd)
Studio nr G12
I saw this exhibition last week. Don't miss these misty landscapes.
Up Gurnards Head by C. Warren
Cavendish Rd CB1 (off Mill Rd, just south of the railway bridge)
Studio nr 56

Interesting sweeping brushstrokes and nice matt colours.
D. Probst at CB Art Salon
Cromwell Rd, Romsey, CB1 (off Mill Rd, near Wardrobe, the fancy dress store)
Studio nr G2
I've not been to the CB Art Salon and this is a good opportunity finally to go!
Perne Rd CB1
Studio nr 70 (as listed in the
Guide
)
I love these abstract-looking paintings of rock formations and strange ocean things.
South:
Free Thinkers by M. Nisbet
Marcus Nisbet
Rotherwick Way CB1 (between Long Rd and Addenbrooke's)
Studio nr 85
So un-Cambridge. I'm very intrigued.
Further south, out Shelford way:
West View, Hauxton Rd, Little Shelford CB22
Studio nr 148
You might fall in love with Georgia Record's cow paintings (and other livestock).
Willow End, Kings Mill Lane, Great Shelford CB22
Studio nr 149
I look forward to riverside scenes in a riverside studio.
Malyons, High Green, Great Shelford CB22
Studio nr 150
For those of you who love photography: gorgeous close-ups of nature's things.
Hills Road:
Always Love You by K.S. Park
Kye Sook Park
Parish Centre, OLEM (Catholic Church, corner Lensfield/Hills) CB2
Studio nr 41
Week 1 only
The Open Studios always have some artists who practice non-Western painting, and I always like seeing them. This is Korean painting and it looks lovely.
West:
Garden, Evening Light by H. Lintott
Studio nr 93

Reminds me of the summer that is to come!
Further out, to the west of Cambridge:
Still No Soul Appeared upon Her Decks by J. Rowe
Rectory Lane, Kingston, CB23 (near Comberton)
Studio nr 129
Ah, who in Cambridge cannot love Justin Rowe? It's like
Christmas in July
.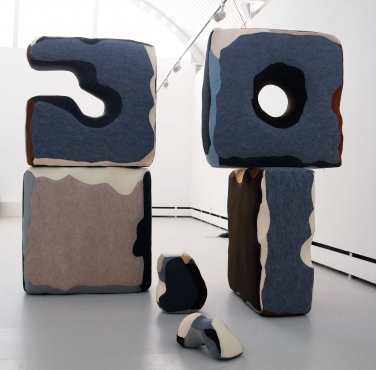 Wysing Arts, Open Weekend 6-7 July


Wysing Arts Centre
Fox Rd, Bourn, CB23
Studio nr G13
I'm embarrassed to admit that I have also never been to Wysing Arts so if I'm in the car already, why not swing by Bourn?
For more art, visit the
Cambridge Open Studios website
.
All art in this post © the artists. Source of images: the
Cambridge Open Studios website
.
More Open Studios on my blog:
What to see north of the river
The top five collective art studios
Permalink:
http://artincambridge.blogspot.com/2013/06/what-to-see-on-weekend-1-of-cambridge.html