The Drawing Cube
, 9 Norfolk St, Cambridge, Cambridgeshire, CB1 2LD, next to CB2.
There's a new little gallery in town, and it's called The Drawing Cube. See how friendly and cosy it is!
Three pictures
I ambled on in and here are my three favourites from the current exhibition.
Trudi Esberger
, work from the series
Arrival
, 2012, gouache and pencil, signed digital print
I love the mysterious atmosphere, the crisp clean lines, the long shadow, the transparent figures in front of the low wall, the BLUE. I'm reminded of Edward Hopper and the covers of hard-boiled detective novels.
Becky Palmer
,
No Doubt
, 2013, watercolour and acrylic on paper
I love images of arthropods (
as you may know
) so these kooky bugs appealed to me particularly! There's a whole series of beetles and butterflies but this leaping creature, hovering above its shadow and striving upwards to where another elusive beastie disappears, cropped by the edge, says it all. Lovely spare lines and colour accents, and a great sense of motion.
Joanne Young
,
The Journey Home
, 2013, graphite on paper
I'm including this because it reminds us all that you don't need a whole lot of complicated equipment to make fantastic art. All of this is made with just a pencil and a piece of paper. The varieties of greys, of texture and of line, and the different kinds of light (and even colour) which they evoke, are amazing.
Three artists
All the artists are graduates from the world-famous
MA in Children's Book Illustration
at the Cambridge School of Art (part of Anglia Ruskin University).
One affordable comic book
While I was in the gallery, I picked up this wonderful comic book, financed by crowdfunding, and full of quirky graphic short stories by the exhibited artists and many more.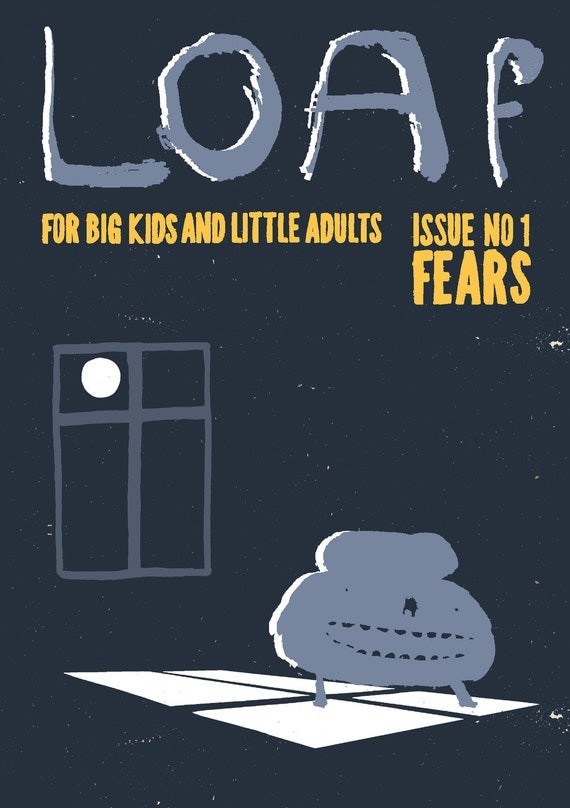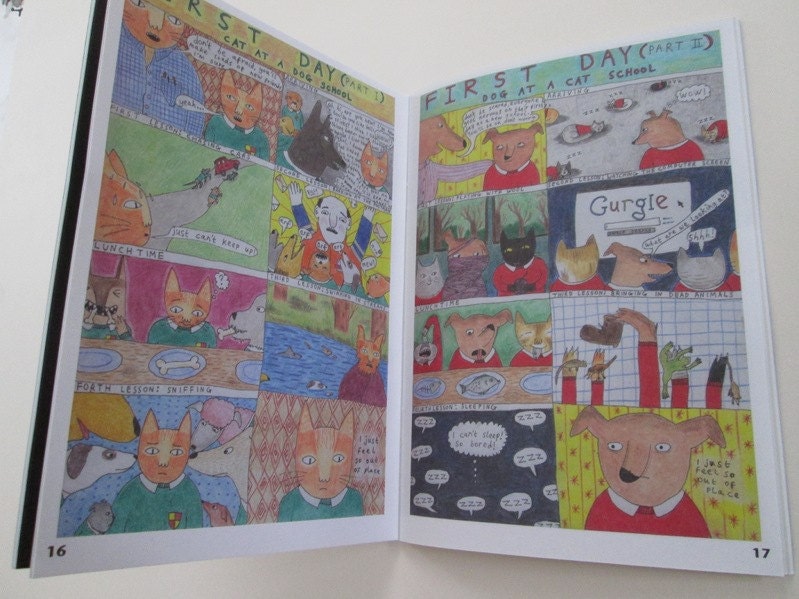 Buy it for £3.50 from the Drawing Cube. Or buy it online via the
Etsy shop
.
These books make excellent gifts
from Cambridge
(for those of us tired of yet another pot of local honey or teabags with a picture of King's College on the packet...)
Find out more:
To find out more about each artist: Click on their name above.
To find out more about this and other upcoming exhibitions at the Drawing Cube, click here:
The Drawing Cube
The exhibition ends Sunday 9 June.